Connect with Greenphire at SCOPE
SCOPE brings together clinical operations professionals, creating a face-to-face community for collaboration and innovation. This year, connect with Greenphire live to see how our proven fintech solutions can help your global clinical trials run faster.
Meet our diverse team at booth #406, get a demo of our solution set or hear CEO Jim Murphy present on patient-centric practices.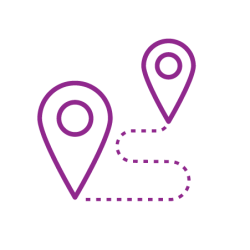 Speaking Session
Tuesday, February 7, 2023
12:10 PM
Track: Clinical Trial Forecasting, Budgeting and Contracting
Session Title: The Critical Role of Planning & Budgeting for Patient Logistics
Abstract: In this session, you will hear from research sponsors, technology solution providers and pharma sponsors to showcase:
How much of a pain point transportation is for study participants
What solutions are available to remove travel impediments
Budget best practices for implementing travel solutions
Oncology case study: how one Pharma sponsor leveraged rideshare to remove travel burden for both participants and site staff
Speakers:
Jim Murphy
CEO
Greenphire
Kelly White
Senior Director
Head, Global Trial Optimization,
Oncology
Merck
Emily Clifford
Project Manager,
Research Services
CISCRP
Greenphire On-Site Representatives
JIM MURPHY
Jim Murphy
CEO
As Greenphire's CEO, Jim leads the strategy for the company, including client satisfaction, business operations, commercial execution and financial performance. He is committed to fostering a culture of growth, innovation, excellence and employee satisfaction.
Jim has focused his career on building innovative eClinical software companies to address challenges and unmet needs within the global clinical research ecosystem.  Prior to joining Greenphire, Jim most recently served as the president and managing director of Almac Clinical Technologies, where he was responsible for strategic, financial and operational leadership. While at Almac, Jim also served as the president and managing director of Almac Pharmaceutical Services – Asia, where he established and managed the Almac Group's Asia Pacific organizations and business operations across all solution areas.
Jim earned a Bachelor of Science in Biochemistry and a Master of Science in Molecular Biology from the University of California at Santa Barbara.
ABRAN SMITH
Abran Smith
Senior VP, Corporate Development
DAVE ESPENSHADE
Dave Espenshade
VP, CRO Partnerships
Dave Espenshade is Vice President of CRO Partnerships at Greenphire. He is responsible for setting commercial strategy for the expansion of relationships with Contract Research Organizations (CROs) and establishing CROs as a significant sales channel for Greenphire.
Prior to joining Greenphire in 2016, Dave held various sales executive roles in eClinical technology companies.
AMY SITNICK
Amy Sitnick
VP, Marketing
Amy Sitnick is Vice President of Marketing at Greenphire, a dynamic fintech company headquartered in King of Prussia, PA. She is responsible for showcasing the innovation of the company, from the product and IT departments to the client-focused operations teams, increase brand awareness and create loyalty amongst clinical research stakeholders across the globe.
Amy leads the overall marketing and communications strategy and execution for the company, including public relations, thought leadership, product marketing, digital marketing and more.
Prior to joining Greenphire in 2018, Amy held various roles in with many Pennsylvania-based financial services companies, including PNC bank, FS Investments and SEI.
CURTIS RODRIGUEZ
Curtis Rodriguez
Senior Director, Business Development
BETH DICKSON
Beth Dickson
CRO Partner Manager II
JOHN CAPURSO
John Capurso
CRO Partner Manager
JUSTIN VEGA
Justin Vega
Sales Engineer
ELLIE OTTO
Ellie Otto
Senior Relationship Manager
LIZ GNIAS
Liz Gnias
Relationship Manager