Greenphire Inc Website Terms of Use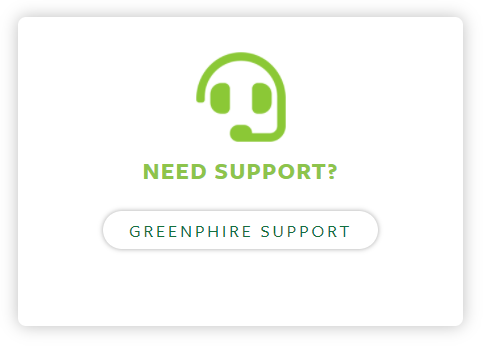 These Terms of Use were last updated on January 19, 2012
By accessing and using the Greenphire INC web site, greenphire.com (the "Web Site"), you are agreeing to be legally bound by these Terms of Use. By using the Greenphire INC Web Site, you represent that you are 16 years or older and agree to abide by the following Terms of Use. If any of these terms are unacceptable to you, you may not access the Greenphire INC Website until agreement has been reached between you and Greenphire INC as to the applicable terms of use. The terms "you" and "User" refer to anyone who accesses the Greenphire INC Web Site.
As you browse through the Greenphire INC sites you may access other web sites that are subject to different terms of use. When you use those sites, you will be legally bound by the specific terms of use posted on such sites. If there is a conflict between these Terms of Use and the other terms of use, the other terms of use will govern with respect to use of such pages.
Greenphire INC (Greenphire) may change these Terms of Use at any time without notice. Changes will be posted at www.greenphire.com under "Terms of Use". Your use of the Web Site after any changes have been posted will constitute your agreement to the modified Terms of Use and all of the changes. Therefore, you should read these Terms of Use from time to time for changes.
It is advised that you also read the Greenphire Privacy Policy.
1. Use of the Greenphire INC Web Site Greenphire INC hereby grants you a non-exclusive, non-transferable, limited license to access and use the Web Site for the fees, if applicable, and under the terms set forth below.
The Web Site and the content, including, but not limited to, text, data, reports, ratings and other opinions, images, photos, graphics, graphs, charts, animations and video (the "Content"), displayed on the Web Site, may be used only for your personal and non-commercial use. Except as otherwise permitted under these Terms of Use, you agree not to copy, reproduce, modify, create derivative works from, or store any Content, in whole or in part, from the Web Site or to display, perform, publish, distribute, transmit, broadcast or circulate any Content to anyone, or for any commercial purpose, without the express prior written consent of Greenphire INC.
The Content is the property of Greenphire INC or its licensors, and is protected by copyright and other intellectual property laws. All trade names, trademarks, service marks and other product and service names and logos on the Web Site and within the Content are proprietary to their respective owners and are protected by applicable trademark and copyright laws. Any of the trademarks, service marks or logos (collectively, the "Marks") displayed on the Web Site may be registered or unregistered marks of Greenphire INC or others. Nothing contained on this Web Site should be construed as granting any license or right to use any of the Marks displayed on the Web Site without the express written permission of Greenphire INC or a third party owner of such Marks. Any unauthorized uses of the Marks or any other Content are strictly prohibited.
You may, on an occasional and irregular basis, reproduce, distribute, display or transmit an insubstantial portion of Content, for a non-commercial purpose and without charge, to a limited number of individuals, provided you include all copyright and other proprietary rights notices with such portion of the Content in the same form in which the notices appear on the Web Site, the original source attribution, and the phrase "Used with permission from greenphire.com, a Greenphire INC web site". However, you may not post any Content from the Web Site to forums, newsgroups, list serves, mailing lists, electronic bulletin boards, or other web sites, without the prior written consent of Greenphire INC. To request consent for other matters, you may contact Greenphire INC at corporate@greenphire.com.
You may not use the Web Site for any unlawful purpose. You shall honor all reasonable requests by Greenphire INC to protect Greenphire INC proprietary interests in the Greenphire INC website.
2. Limitation On Greenphire INC Warranties And Liability You are entirely liable for activities conducted by you or anyone else in connection with your browsing and use of the Web Site. If you are dissatisfied with the Content or the Web Site or with these Terms of Use, your sole and exclusive remedy is to stop using the Content and the Web Site. Greenphire INC will not pay you any damages in connection with your browsing or use of the Web Site.
THE CONTENT AND THE WEB SITE ARE PROVIDED "AS IS", WITHOUT ANY WARRANTIES. NEITHER GREENPHIRE INC MAKES ANY GUARANTEES OR WARRANTIES AS TO THE ACCURACY OR COMPLETENESS OF OR RESULTS TO BE OBTAINED FROM, ACCESSING AND USING THE GREENPHIRE INC WEBSITE, THE GREENPHIRE INC WEBSITE'S OWN CONTENT, THE OTHER CONTENT, NOR ANY MATERIAL THAT CAN BE ACCESSED (VIA A DIRECT OR INDIRECT HYPERLINK OR OTHERWISE) THROUGH THE GREENPHIRE INC WEBSITE. GREENPHIRE INC HEREBY DISCLAIMS ANY AND ALL WARRANTIES, EXPRESS OR IMPLIED, INCLUDING WARRANTIES OF MERCHANTABILITY OR FITNESS FOR A PARTICULAR PURPOSE AND OF NONINFRINGEMENT. GREENPHIRE INC SHALL NOT BE LIABLE TO THE USER OR ANYONE ELSE FOR ANY INACCURACY, DELAY, INTERRUPTION IN SERVICE, ERROR OR OMISSION, REGARDLESS OF CAUSE, OR FOR ANY DAMAGES RESULTING THEREFROM. IN NO EVENT WILL GREENPHIRE INC, NOR ANY OF ITS THIRD PARTY LICENSORS BE LIABLE FOR ANY INDIRECT, SPECIAL OR CONSEQUENTIAL DAMAGES, INCLUDING BUT NOT LIMITED TO, LOST TIME, LOST MONEY, LOST PROFITS OR GOOD WILL, WHETHER IN CONTRACT, TORT, STRICT LIABILITY OR OTHERWISE, AND WHETHER OR NOT SUCH DAMAGES ARE FORESEEN OR UNFORESEEN WITH RESPECT TO ANY USE OF THE GREENPHIRE INC WEBSITE. NEITHER GREENPHIRE INC NOR ANY OF ITS AFFILIATES, AGENTS OR LICENSORS WILL BE LIABLE TO YOU OR ANYONE ELSE FOR ANY LOSS OR INJURY RESULTING FROM USE OF THE WEB SITE, IN WHOLE OR PART, WHETHER CAUSED BY NEGLIGENCE, CONTINGENCIES BEYOND ITS CONTROL IN PROCURING, COMPILING, INTERPRETING, REPORTING OR DELIVERING THE WEB SITE AND ANY CONTENT AT THE WEB SITE OR OTHERWISE. IN NO EVENT WILL GREENPHIRE INC, ITS AFFILIATES, AGENTS OR LICENSORS BE LIABLE TO YOU OR ANYONE ELSE FOR ANY DECISION MADE OR ACTION TAKEN BY YOU IN RELIANCE ON SUCH CONTENT OR THE WEB SITE.
3. Links To Other Web Sites You may, through hypertext or other computer links, gain access to web sites operated by persons other than Greenphire INC. Such hyperlinks are provided for your reference and convenience only, and are the exclusive responsibility of such web sites' owners. You agree that Greenphire INC is not responsible for the content or operation of such web sites, and that Greenphire INC shall have no liability to you or any other person or entity for the use of third party web sites. A hyperlink from this Web Site to another web site does not imply or mean that Greenphire INC endorses the content on that web site or the operator or operations of that site. You are solely responsible for determining the extent to which you may use any content at any other web sites to which you link from Greenphire INC Web Site. Greenphire INC assumes no responsibility for the use of third party software on the Greenphire INC site and shall have no liability whatsoever to any person or entity for the accuracy or completeness of any outcome generated by such software.
4. Timeliness Of Content The Content displayed on the Web Site, including, but not limited to, reports and other opinions, are current as of the date appearing on the report and are subject to change without notice.
5. Additional Legal Terms This Agreement will continue until terminated by either Greenphire INC or you. Either party can terminate the Agreement by notifying the other party by telephone or electronic mail of the decision to terminate.
Greenphire INC may discontinue or change the Greenphire INC Website, or its availability to you, at any time.
This Agreement constitutes the entire agreement between the parties relating to the Greenphire INC Website and supersedes any and all other agreements, oral or in writing, with respect to the Greenphire INC Website. The failure of Greenphire INC to insist upon strict compliance with any term of this Agreement shall not be construed as a waiver with regard to any subsequent failure to comply with such term or provision. This Agreement is personal to you, and you may not assign your rights or obligations to anyone. If any provision in this Agreement is invalid or unenforceable under applicable law, the remaining provisions will continue in full force and effect. This Agreement, your rights and obligations, and all actions contemplated by this Agreement shall be governed by the laws of the United States of America and the Commonwealth of Pennsylvania, as if the Agreement was a contract wholly entered into and wholly performed within the Commonwealth of Pennsylvania. All rights not expressly granted herein are reserved.
6. Anti-Hacking Provision You may not, nor may you allow others to, directly or indirectly, attempt or actually disrupt, impair or interfere with, alter or modify the Web Site or any Content. You may not, nor may you allow others to, directly, or indirectly, collect or attempt to collect any information about others, including passwords, account or other information.