Greenphire Thanksgiving Traditions: Giving Back + Celebrating Together
All In. As a Team. For a Purpose. Solving Problems.
At Greenphire, we have an inherently giving culture, finding purpose both in our industry and community.
When our Culture and Engagement Team recently set out to recognize World Food Day, they challenged employees to donate to local families in need for the Thanksgiving holiday. Employees took their mission seriously, and successfully rallied to donate more than 2,100 food items to Philadelphia-area charities.
37 million people struggle with hunger in the United States.
Celebrating together
The Greenphire Thanksgiving Pheast is perfectly representative of our company culture. While it's grown from a few people gathered around one table many years ago, this year's event brought together close to 200 employees, sharing a special meal together, talking traditions and reflecting on the tremendous year 2019 has been for our team.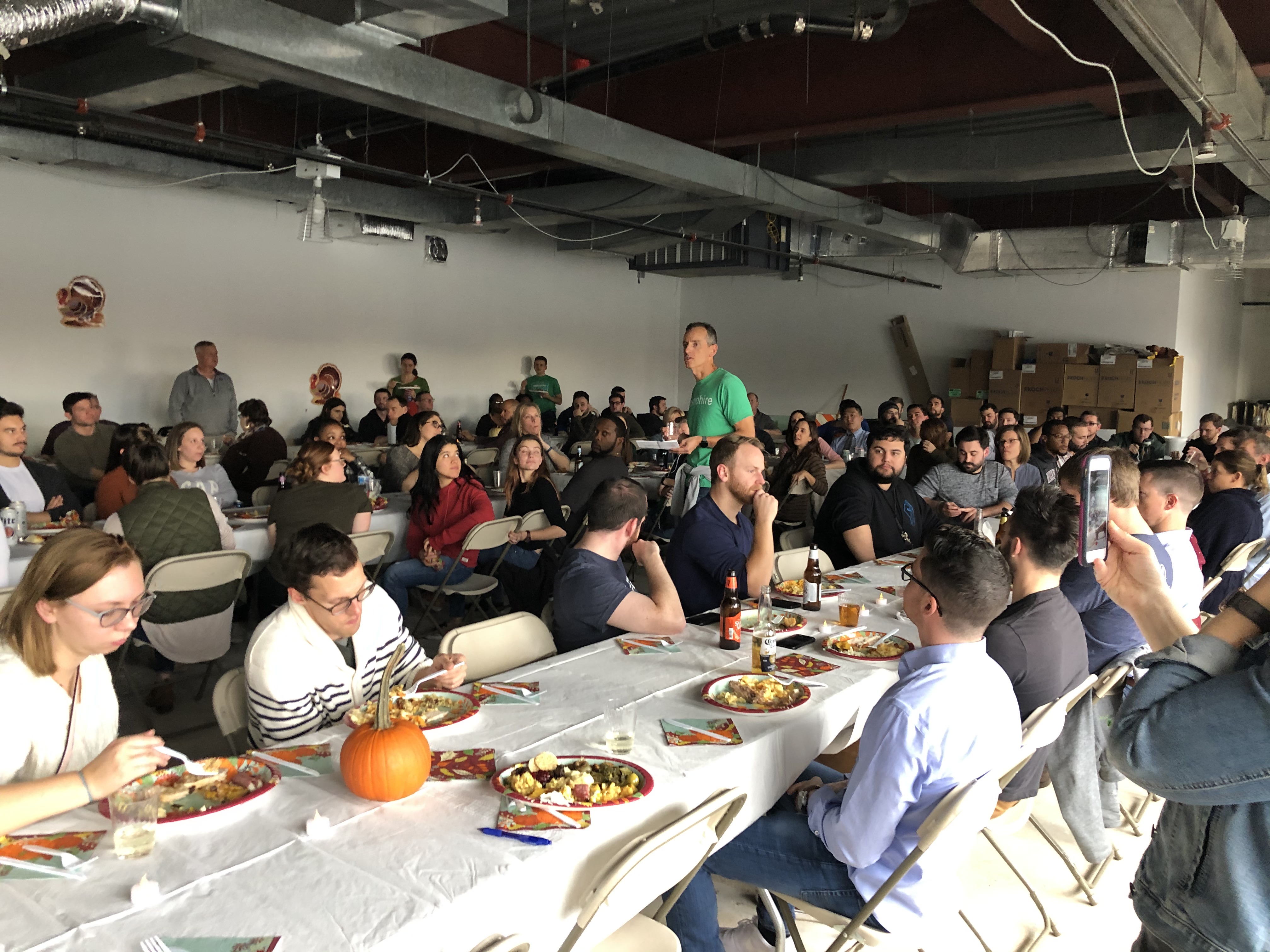 We provide the turkeys (and a few of us are able to carve them) and employees bring everything else. It's a huge potluck dinner that is essentially "crowdsourced" (to borrow a term from the tech industry) and hosted in a pop-up environment. The food is both traditional and non-traditional Thanksgiving fare, incorporating employees' family multicultural and cross-generation recipes.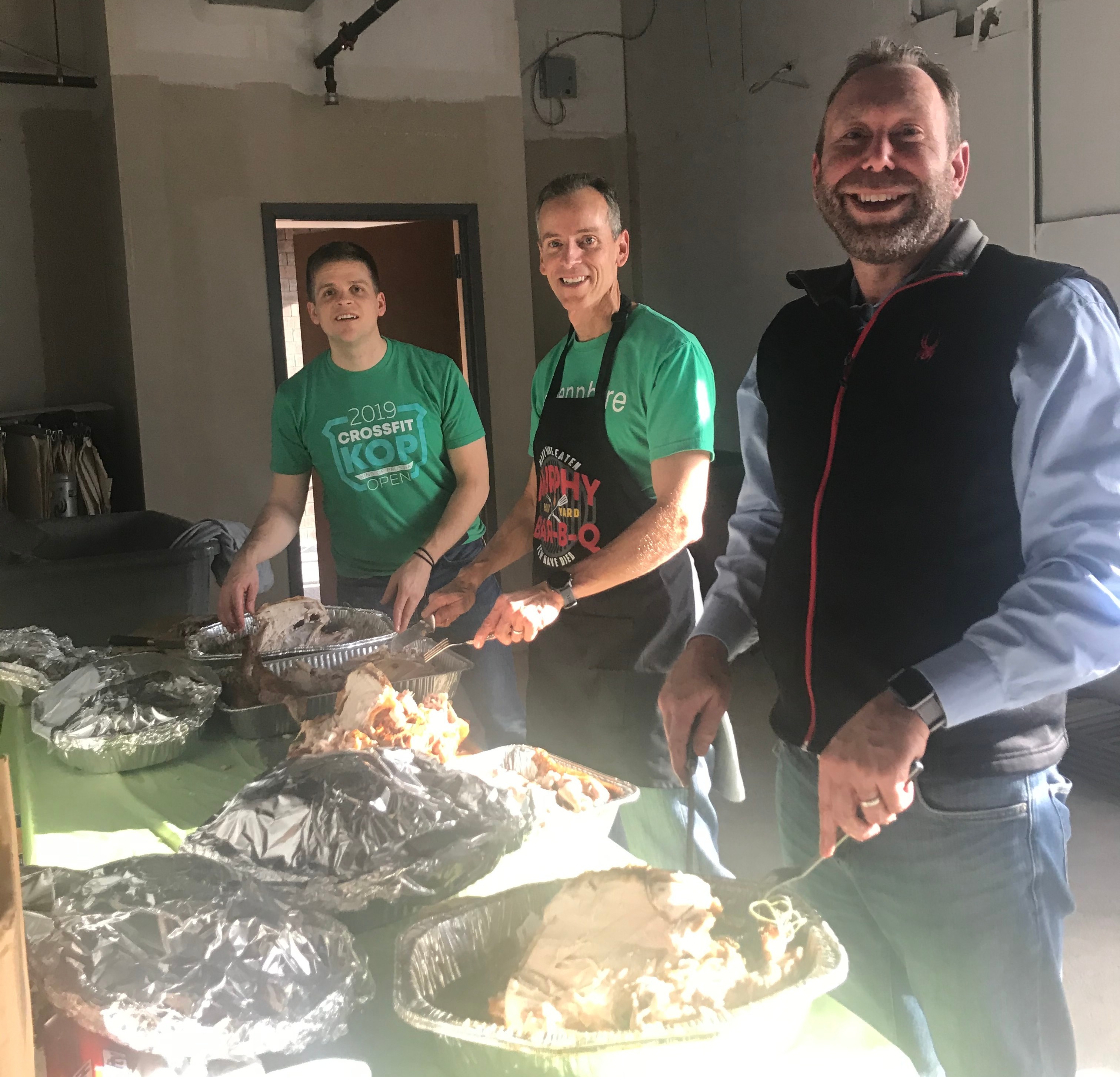 The whole event is the ultimate expression of Greenphire's "As a Team" employee value, celebrating the unique culture that we've created. We accomplish a lot together, we have fun together, and make a difference. The solutions at Greenphire are meaningful; we are responsible for helping to remove the financial and logistical barriers from clinical research, helping to enable patients to get the treatments they need.
I'm personally thankful for the opportunity to spend my time working on a worthy cause and sharing that with journey with our clients and colleagues.
During this year's Pheast, our teammates also shared what they were thankful for this year. Get to know our team and see what they are grateful for below.
We hope that you enjoyed hearing more about Greenphire's Thanksgiving traditions. From our Phamily to yours, best wishes for a wonderful holiday with your family and friends.
What our Greenphire employees are thankful for:
Denise (HR): All of the amazing talent that we recruit to Greenphire. Such a pleasure getting to work with so many interesting and talented people.
Norma (Regulatory): Everything! And my new grandbaby <3
Mike + Judy (A Greenphire love story): we're thankful for meeting at Drexel University, and now for the good work, good friends and good life we share together.
Beth + Josh (CRO team): For amazing colleagues that genuinely take care of each other.
Andrew (Site + University Sales Team): I'm thankful for my colleagues, and my first Thanksgiving with my baby daughter.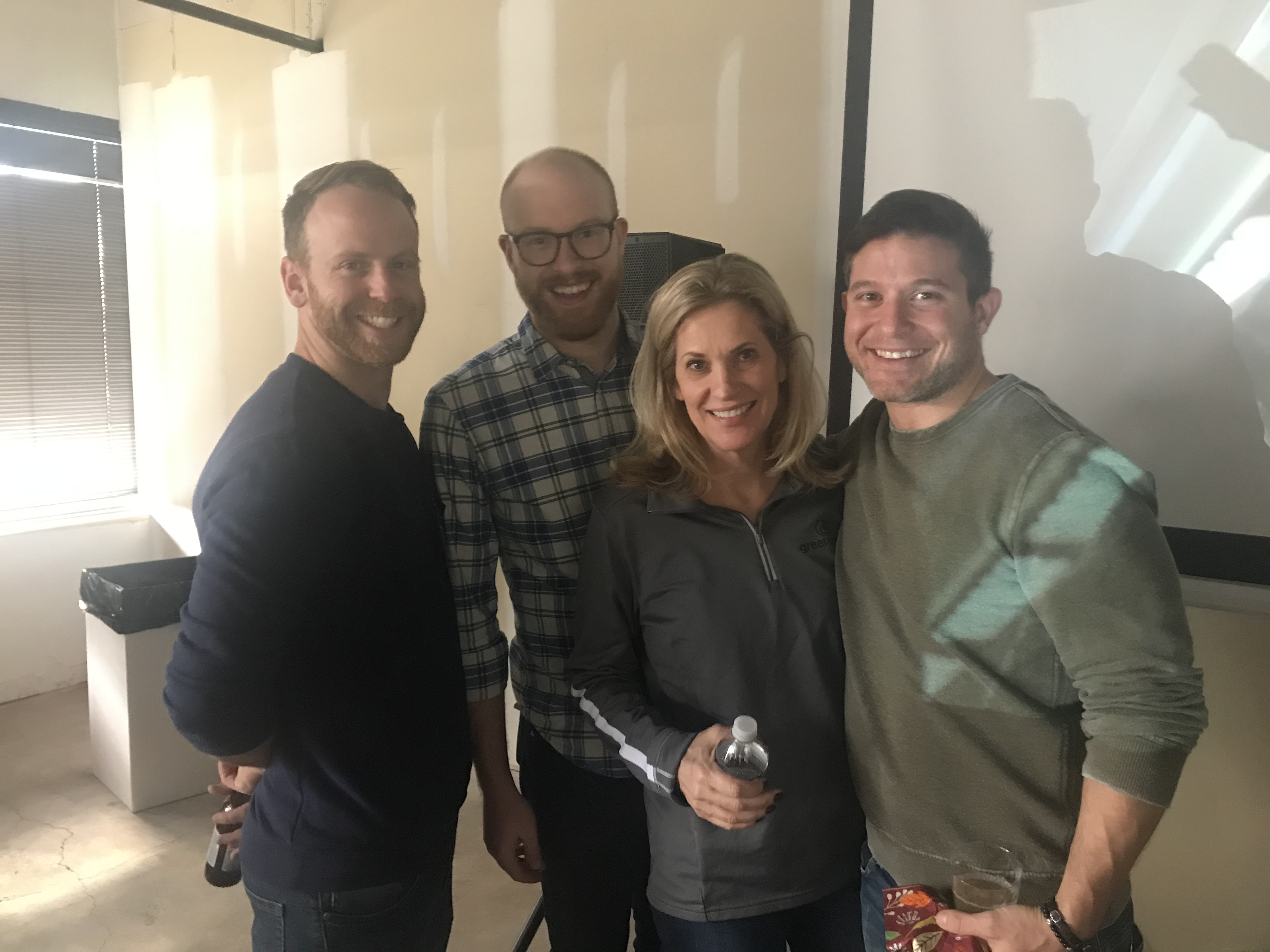 Chris (Finance): For the Cleveland Browns, for their poor trading decisions gave the Philadelphia Eagles Carson Wentz
Courtney, Stacy, Kerry, Carolyn (Operations): We're thankful for matching Thanksgiving outfits (and coworkers that want to match outfits)
Ross + Alex (Implementations): Family, and being surrounded by good people.
Ilan (Finance): I'm grateful for Greenphire!
Ready to Join the World of Smarter Trials?
Request a demo to see our solutions in action.