Solutions for Oncology Trials & Participants
The High Stakes of Oncology Clinical Trials
While all clinical trials come with their own set of hurdles, oncology trials have routinely had the largest to overcome – yet their importance has never been higher.  Greenphire is here to meet these challenges, and help you to provide your participants with convenience and care, and help to ensure life-saving drugs get to market faster.
Greenphire Partners with the American Cancer Society
Greenphire Patient Convenience Summit: Oncology & Patient Engagement
Greenphire sits down with Jamil Rivers, Founder and CEO of the Crysalis Foundation, and Mark Fleury, Policy Principal for the American Cancer Society Cancer Action Network, to discuss the history of patient reimbursement in clinical research and what is needed to improve access to oncology clinical trials, including legislative changes, community outreach, and solutions to remove patient burdens.
Increasing Site and Patient Convenience for Oncology Clinical Trials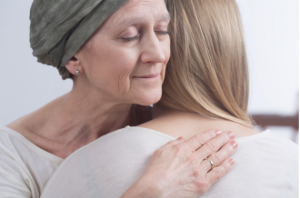 Enabling Patient Convenience
The increasing demands on the patient cause not only emotional drain but also financial and logistical hardships as well. Greenphire cares. Our solutions are designed with the patient in mind, to remove impediments to participating in clinical trials without increasing research site burdens.
CLINCARD
Our flagship patient payment solution permits immediate reimbursement of out-of-pocket expenses, including parking, meals, transportation and more
CONNEX
Our expert travel solution removes all out of pocket transportation and lodging costs and simplifies the travel booking process.
Learn more