International
Travel Services
for Clinical Trial Participants
Our Commitment to Patient Convenience
The emotional, physical and financial toll of participating in a clinical study can be significant for patients and their families. For studies that require long-distance or international travel and long-term lodging, the journey is especially taxing. In addition to patient hurdles, sites are burdened as well, often tasked with arranging complex travel on behalf of their patients.
Greenphire is here to help. Our ConneX expert travel solution has been simplifying global travel arrangement and accommodations for clinical trials since 2014, delivering a stress-free experience for patients, their families and site staff.
Global Clinical Trial Coverage
Our travel agents can arrange accommodations in any country across the globe, with in-market support now available in the top 18 clinical R&D countries (and counting!). We ensure all travel arrangements are sensitive to participant needs, offering 24/7/365 support from our agents, who speak the native language and are familiar with local customs and methods of travel. 
Our solutions can be tailored to unique study requirements, from local transportation to international travel, as is often required for specialized oncology and rare disease trials.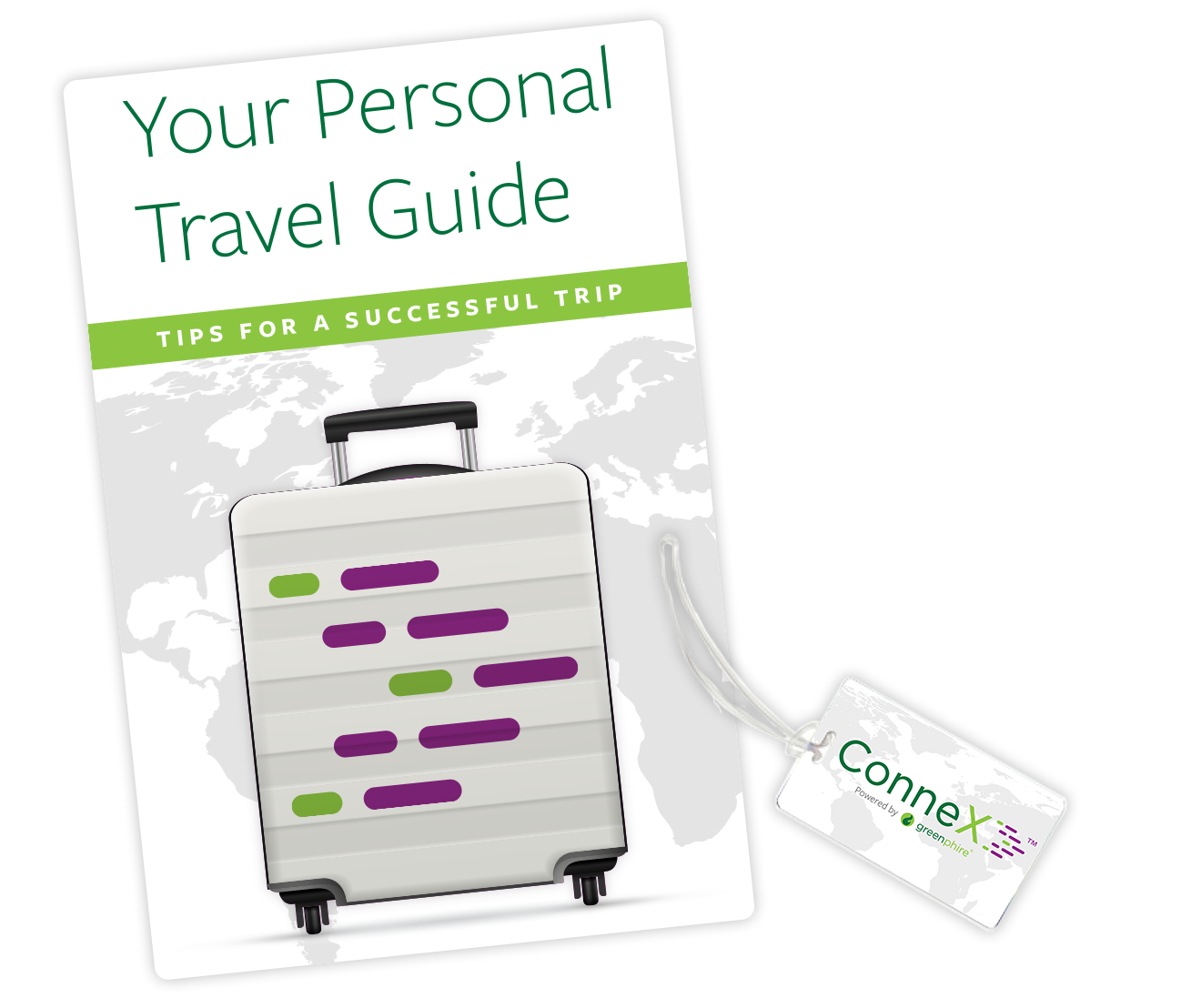 Participant Materials & Resources
We understand that traveling for a clinical trial can be burdensome, so we've created solutions to ensure that participants have what they need to enable a simple, stress-free travel experience.
Travel profile unique to each participant

Travel card with support information (including local language variants)

Patient travel guide

Bag tag
Visa & Passport Services
When a clinical trial visit crosses borders, it may be necessary for the patient (and their caregiver) to acquire necessary documentation to travel. It's yet another hurdle that complicates clinical trial participation. 
Through our visa services, Greenphire coordinates the process of securing a participant's visa, removing the burden from the patient.
Find Out More
Seven of the top ten largest pharmaceutical companies utilize Greenphire's ConneX for clinical trial participant travel solutions. 
Find out why our solutions for global travel are preferred by patients. 
ConneX Insights and Announcements