Smarter Trials Begin and End with Greenphire
Greenphire works directly with leading research institutions, sites, sponsors and CROs to simplify clinical trials and facilitate stronger, more collaborative relationships. With solutions that streamline your workflows, you can focus on providing better patient care.
Day 1: Monday, February 7, 2022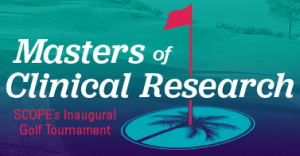 Greephire sponsorship of the Masters of Clinical Research Golf Tournament
Greenphire Participants: Wayne Baker, Philip Wentworth, Zach Hales
Day 2: Tuesday, February 8, 2022
12:30 PM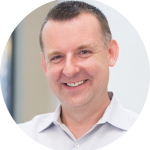 Track: Clinical Trial Forecasting, Budgeting and Contracting
Speaker: Kyle Cunningham, Chief Product Officer
Session Title: Fueling the Future of Clinical Research Planning and Execution
Abstract: The ability to accurately forecast and predict is critical to clinical trial outcomes, yet this remains a top challenge in study planning and execution. We turn to data for guidance but how do we ensure the data we are referencing is reliable? This session will touch on key use cases for better, industry-indicative data points and how technology can help to ensure data integrity for better decision making and smarter trials.
Day 3: Wednesday, February 9, 2022
12:00 PM
Track: Bridging Luncheon Panel Presentation Between:
Protocol Development, Feasibility & Global Site Selection
Improving Study Start-up and Performance in Multi-Center and Decentralized Trials
Speakers: Zach Hales, Associate Director, Product Management
Jimmy Bechtel, Vice President Site Engagement, SCRS
Steve Wimmer, Clinical Trial Participant, 1nHealth
Session Title: Decentralized Trials: Improving the participant and site experience through technology
Abstract: While we are still facing collective uncertainties, one thing is certain; the clinical research community is working together to ensure trials can continue and that we are supporting sites and participants. In this session, you will hear from a panel – representative of the participant, site and solution provider voice – on experiences with decentralized trials and how associated technology and processes can drive the future of clinical research.
Greenphire On-Site Representatives
WAYNE BAKER
Wayne Baker
Chief Commercial Officer
As Greenphire's Chief Commercial Officer, Wayne is responsible for the global commercial strategy of the rapidly growing organization, including the execution of sales and marketing programs. Wayne is a proven strategic sales executive with more than 25 years of commercial experience in technology and life science industries.
Prior to joining Greenphire in 2016, Wayne served in numerous senior leadership roles at Advanced Health Media (AHM), a leading global provider of SaaS-based solutions designed to manage compliant interactions with healthcare professionals and organizations for the highly-regulated life sciences industry. During his tenure, Wayne helped establish AHM as the market leader, playing an integral role in the organization's 1500 percent revenue growth during a four-year period, with continued global expansion thereafter. Earlier in his career, Wayne gained sales leadership and industry experience at Parametric Technology Corporation (PTC) and Brent International. He earned his bachelor's degree in Chemical Engineering from Drexel University.
Wayne resides in the Philadelphia area with his wife and four children. When not tending to business matters, Wayne is a dedicated coach and active spectator of his children's sporting events, and also enjoys playing golf and entertaining friends.
KYLE CUNNINGHAM
Kyle Cunningham
Chief Product Officer
As Chief Product Officer, Kyle leads the strategic direction of Greenphire's solution development, ensuring that our product innovation roadmap is constantly evolving to solve relevant healthcare industry problems – ultimately creating value for sponsors, CROs, clinical research sites and study participants.
Kyle has two decades of experience across multiple industries and in a variety of roles spanning innovation, operations management and client experience.  Prior to joining Greenphire, Kyle worked for SEI Investments (Europe) where he managed product and service innovation for global asset management.
ERICA COHEN
Erica Cohen
VP Operations
As Vice President, Operations, Erica is responsible for overseeing Greenphire's business operations, establishing process efficiencies and driving operational excellence to ensure a best-in-class…
As Vice President, Operations, Erica is responsible for overseeing Greenphire's business operations, establishing process efficiencies and driving operational excellence to ensure a best-in-class customer experience for existing and future clients. She is committed to building and scaling the team to support continued exceptional adoption of our software and services around the world.
Erica has nearly 20 years' experience in the technology industry with an extensive background in operational leadership. Prior to her work with Greenphire, Erica served as Vice President, Healthcare Product Delivery & Consulting for LexisNexis Risk Solutions where she led a global professional services team responsible for ensuring an outstanding client experience from initial product and service delivery through ongoing support. Earlier in her career, as VP, Operations for Health Market Science (HMS), Erica focused on establishing process efficiencies across the organization while demonstrating a commitment to ensuring positive employee experience, internal productivity and teamwork, ultimately driving customer satisfaction and new business generation.
Erica attended Rosemont College where she earned a Bachelor of Arts in History and a Master of Arts in English Literature and Publishing.
DAVE ESPENSHADE
Dave Espenshade
VP, CRO Partnerships
Dave Espenshade is Vice President of CRO Partnerships at Greenphire. He is responsible for setting commercial strategy for the expansion of relationships with Contract Research Organizations (CROs) and establishing CROs as a significant sales channel for Greenphire.
Prior to joining Greenphire in 2016, Dave held various sales executive roles in eClinical technology companies.
PHILIP WENTWORTH
Philip Wentworth
VP, Business Development
As Vice President, Business Development, Philip leads the management and strategy globally for Greenphire's Commercial efforts with our sponsor clients.  This team is responsible for not only providing the messaging to the clients but also providing an integral feedback loop to the rest of Greenphire to share what the client is looking for or would like to see within the product suite which has resulted in the best-in-class product offerings for trial reimbursements.
Philip has over 20 years of industry experience in Commercial and Consulting leadership roles and has covered the life science product development life cycle from preclinical to post-approval activities.  Prior to Greenphire, Philip had leadership roles at various software solution companies including Medidata, ArisGlobal, and Anju Software.  He also had management roles at various consulting organizations including Atos and Wipro.
ZACH HALES
Zach Hales
Associate Director, Product Development
Zach Hales is an innovative solutions provider with more than a decade of experience revolutionizing product landscapes.  As an Associate Director at Greenphire, Zach is responsible for ensuring the business strategy and software deliverables consistently evolve to identify and address market requirements while working closely with Sponsors, CROs and research sites to facilitate change.  Optimizing user value, streamlining inefficient, manual processes and driving protocol compliance within clinical research continues to be his primary mission of driving Site Centricity and Patient Convenience.
Prior to joining Greenphire, Zach was responsible for managing Crane Payment Innovations' (CPI) flagship solution, globally, in the Casino Gaming, Retail and Financial Services spaces.
DREW CONTESSA
Drew Contessa
Sr. Director, Business Development
Drew is responsible for business development across Greenphire's Strategic Sponsor clients. He has a wide breadth of experience helping study teams make their trials more patient and site-centric by removing the financial and logistical barriers around trial participation. Drew is passionate about the patient and site experience and Greenphire's role in making clinical research more accessible and equitable.
ANDREW GLASE
Andrew Glase
CRO, Partner Manager
​​​​Andrew brings a wealth of Greenphire experience in working directly with clinical research sites, academic institutions, and industry sponsors to implement the ClinCard reimbursement solution. Andrew has a deep understanding of Greenphire solutions and their value for all stakeholders in clinical research.  He provides a consultative approach helping sponsors and CROs reduce patient and site burden while increasing financial transparency for improved site satisfaction and performance.
ALEX BAFFA
Alex Baffa
Sr. Product Marketing Lead
Alex has nearly a decade of experience supporting and marketing technology in the healthcare and pharmaceutical sectors. As a Sr. Product Marketing Specialist at Greenphire, Alex is responsible for driving go-to-market strategies through development of product positioning, content & marketing campaigns and ongoing communications. Establishing message alignment across Product and Business Development teams remains a key focus in support of client and user adoption.