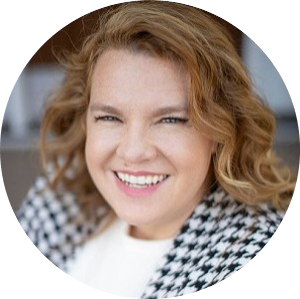 Speaking Session
Greenphire's Ashley Baxter, Clinical Pricing Analyst, will discuss Optimizing Study Budgeting & Access to FMV Data during the Leveraging Best Practices and Tools from the Discipline of Project Management to uphold Quality, Protect Patient Safety and Optimize Financial Budgets in a World of Complexities session.
Track 7: Project Management/Strategic Planning
June 22, 2022  |  9:00 – 10:00 AM
Special Guest for National Selfie Day on Tuesday, June 21st
Stop by our booth during 1:00 – 11:15 AM to get your photo taken with a special guest – our very own FUEGO!
What better way to celebrate #NationalSelfieDay.
Networking Event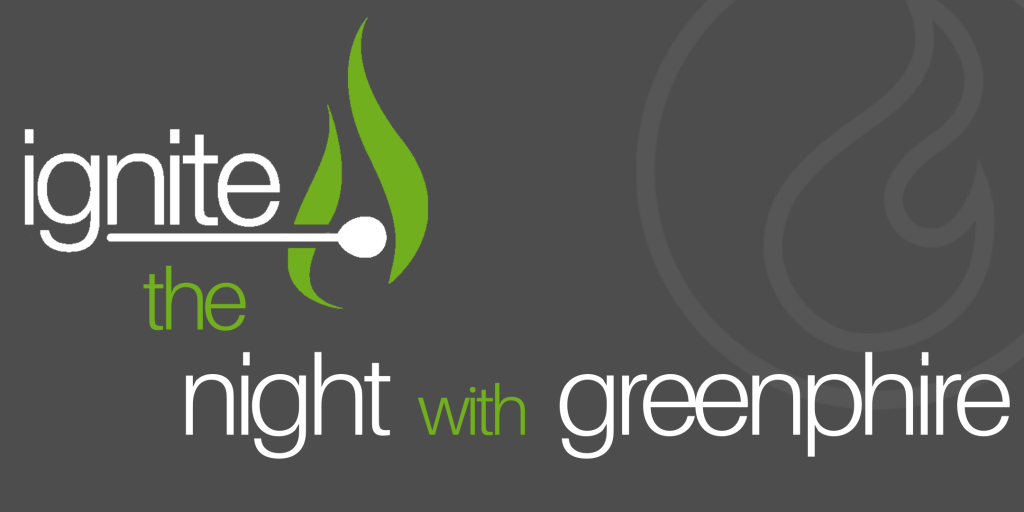 Claim the hottest ticket at DIA 2022!
Get out of the conference and feel the heat at our exclusive client event.  Cocktails and dinner will be served under the stunning Chicago skyline, followed by a private glass blowing demonstration.  This is sure to be the hottest ticket in town for DIA!

When: Tuesday, June 21, 2022 from 6:30 – 10:30 PM
Where: Ignite Glass Studios
What: Food, wine, brew, and art

Tickets are limited!
Please RSVP to let us know if you can join the fun!
Greenphire On-Site Representatives
JIM MURPHY
Jim Murphy, CEO
As Greenphire's CEO, Jim leads the strategy for the company, including client satisfaction, business operations, commercial execution and financial performance. He is committed to fostering a cul…
As Greenphire's CEO, Jim leads the strategy for the company, including client satisfaction, business operations, commercial execution and financial performance. He is committed to fostering a culture of growth, innovation, excellence and employee satisfaction.
Jim has focused his career on building innovative eClinical software companies to address challenges and unmet needs within the global clinical research ecosystem. Prior to joining Greenphire, Jim most recently served as the president and managing director of Almac Clinical Technologies, where he was responsible for strategic, financial and operational leadership. While at Almac, Jim also served as the president and managing director of Almac Pharmaceutical Services – Asia, where he established and managed the Almac Group's Asia Pacific organizations and business operations across all solution areas.
WAYNE BAKER
Wayne Baker, Chief Commercial Officer
As Greenphire's Chief Commercial Officer, Wayne is responsible for the global commercial strategy of the rapidly growing organization, including the execution of sales and marketing programs. Wayne is a proven strategic sales executive with more than 25 years of commercial experience in technology and life science industries. Prior to joining Greenphire in 2016, Wayne served in numerous senior leadership roles at Advanced Health Media (AHM), a leading global provider of SaaS-based solutions designed to manage compliant interactions with healthcare professionals and organizations for the highly-regulated life sciences industry. During his tenure, Wayne helped establish AHM as the market leader, playing an integral role in the organization's 1500 percent revenue growth during a four-year period, with continued global expansion thereafter. Earlier in his career, Wayne gained sales leadership and industry experience at Parametric Technology Corporation (PTC) and Brent International. He earned his bachelor's degree in Chemical Engineering from Drexel University. Wayne resides in the Philadelphia area with his wife and four children. When not tending to business matters, Wayne is a dedicated coach and active spectator of his children's sporting events, and also enjoys playing golf and entertaining friends.
ABRAN SMITH
Abran Smith, Sr. VP Strategic Development
Abran has worked exclusively in the healthcare industry since 1998 in publicly traded organizations, early-stage ventures, and private equity portfolio companies. Abran is grounded in a broad range of functional areas from his early career working at two pharmaceutical companies, Pfizer and Johnson & Johnson, in various functional roles such as Finance, Sales, and Marketing. Abran also brings hands-on business building and operations leadership from his work as an entrepreneur in two healthcare software and data start-ups. Abran leads with a strategic growth mindset developed as a healthcare investment banker with Bear, Stearns & Co. and a Corporate Development and Strategy Officer with IQVIA and HMS, where he drove transformation and entry into new business segments such as clinical trial optimization, payer, and provider services, social media monitoring, mobile health, health economics and outcomes research services, real-world evidence solutions, government services, genomics, and consumer health, population health and patient engagement. Abran thrives with people who are authentic, good-natured, creative, and highly communicative. Abran earned a Bachelor of Science in Finance and International Business from Northeastern University in Boston, MA, and an MBA from IESE Business School in Europe. Abran currently resides in Connecticut with his wife and three daughters and enjoys winter sports.
DAVE ESPENSHADE
Dave Espenshade VP, CRO Partnerships
Dave Espenshade is Vice President of CRO Partnerships at Greenphire. He is responsible for setting commercial strategy for the expansion of relationships with Contract Research Organizations (CROs) and establishing CROs as a significant sales channel for Greenphire. Prior to joining Greenphire in 2016, Dave held various sales executive roles in eClinical technology companies.
PHILIP WENTWORTH
Philip Wentworth VP, Business Development
As Vice President, Business Development, Philip leads the management and strategy globally for Greenphire's Commercial efforts with our sponsor clients.  This team is responsible for not only providing the messaging to the clients but also providing an integral feedback loop to the rest of Greenphire to share what the client is looking for or would like to see within the product suite which has resulted in the best-in-class product offerings for trial reimbursements.
Philip has over 20 years of industry experience in Commercial and Consulting leadership roles and has covered the life science product development life cycle from preclinical to post-approval activities.  Prior to Greenphire, Philip had leadership roles at various software solution companies including Medidata, ArisGlobal, and Anju Software.  He also had management roles at various consulting organizations including Atos and Wipro.
MICHAEL CAVANAUGH
Michael Cavanaugh, VP Strategic Accounts
Mike recently joined Greenphire from IQVIA as Vice President, Strategic Accounts. He leads a team of seasoned executives and is responsible for setting strategy and delivering results for the largest of Greenphire's strategic accounts.
AMY SITNICK
Amy Sitnick, VP Marketing
As Vice President of Marketing at Greenphire, Amy is responsible for showcasing the company's innovation, from the product and IT departments to the client-focused operations teams, increasing brand awareness and creating loyalty amongst clinical research stakeholders across the globe.
Amy leads the overall marketing and communications strategy and execution for the company, including public relations, thought leadership, product marketing, digital marketing and more.
ASHELY BAXTER
Ashley Baxter, Clinical Pricing Analyst​​
Ashley is an innovative solutions provider with more than a decade of experience working on studies from the bidding stage, all the way through study closeout. Her roles have ranged from regulatory documents, site contracts and payments, proposals, operational bidding, start-up strategy, and more. As a Clinical Pricing Analyst at Greenphire, Ashley analyzes current processes and data to create more enhanced metrics and discover operational efficiencies. Finding the optimal synergy across all available tools, roles, and data continues to be her primary lens to bringing enhancements to clinical research.
COURTNEY VALEO
Courtney Valeo, Director, Consultative Services
As Senior Principal Consultant at Greenphire, Courtney is responsible for ensuring the success of client engagements, providing best practice recommendations for both study-specific and portfolio-wide implementations of Greenphire's global clinical trial payment technologies.
Courtney leads a team of consultants who work collaboratively across the organization and with external stakeholders to identify opportunities for product and process improvements.
BETH DICKSON
Beth Dickson, CRO Partner Manager II
Beth has 14+ years of experience in the life sciences industry, including managing patient recruitment and site feasibility projects as well as contracts and proposal creation, change order administration and CRO sales.  Beth has extensive experience leading teams to ensure client satisfaction and timely deliverables.
ERIC KELLER
Eric Keller, Senior Director, Business Development
Eric has been with Greenphire for the past 4 years and in the industry for over 20.   Currently senior director of business development, he is based in the San Francisco Bay Area.    Come by and talk with Eric about automated patient reimbursement and travel, automated investigator site payments, our newest solution EnvisiX for building site budgets, or the Golden State Warriors basketball team."
JOSH MCVOY
Josh McVoy, CRO Partner Manager
Joshua has worked at Greenphire for 6 years supporting research sites, hospitals, universities, site networks, Phase 1 Units, and for the past 3 years, CRO partners. Joshua brings a consultative hands-on approach when speaking with new and old clients ensuring client satisfaction and timely deliverables. Joshua works relentlessly to build long-lasting mutually beneficial relationships with his clients so that trust is established and his clients not only feel heard and valued within Greenphire but well represented.
KAROLINA BROWN
Karolina Brown, CRO Partner Manager
Karolina joined Greenphire team in 2021 with fourteen years of experience in the life science/ biomedical research arena. Focused on developing partnerships with CROs in Europe, Australia and beyond.
She loves nature and prefers an active rest, her hobbies include snowboarding, horse riding, yoga and long walks with her three dogs.
DAVID LYNAM
David Lynam, CRO Partner Manager
David has worked at Greenphire for 6 years supporting research sites, hospitals, universities, and most recently, CROs.
He enjoys sharing stories from his clients who have enjoyed their experience with Greenphire but is also happy to talk about his pets and favorite snacks.
Fuego
As the official mascot of Greenphire, Fuego is excited to be getting out of the office and attending his very first DIA! Fuego specializes in bringing smiles to faces, help to our customers, and joy to our Greenphire "Phamily". Be sure to stop by our booth on the morning of the 21st to meet Fuego in person!
Smarter Trials Begin and End with Greenphire
Greenphire works directly with leading research institutions, sites, sponsors and CROs to simplify clinical trials and facilitate stronger, more collaborative relationships. With solutions that streamline your workflows, you can focus on providing better patient care.